Testimonials
The following testimonials were written by just some of my happy sellers and buyers. They have all been kind enough to give me permission to show you their correspondence. Their letters and words are very gratifying and I appreciate the support.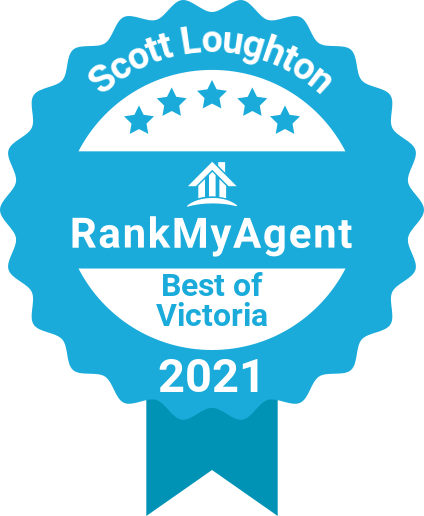 Elizabeth Demner
"Thank you again - your conscientiousness is on of the reasons why we will be happy to work with you again in the future and will recommend you to any of our friends and family!"
Diana Durrand
"Scott Loughton was instrumental in helping us find and secure a rental space for our non profit art collective in Victoria. He guided us every step of the way, representing us in a professional manner from beginning to end. We could not have done this without him. He not only helped reduce our rent he also secured our lease for the next five years with minimal increases. Any questions we had were quickly addressed and explained. We now have a great affordable space and all because of Scott's skill as negotiator and his intelligent thoughtful approach. The Gage Gallery members were completely satisfied with the service and would highly recommend him."
Kim Smith & Luke Galimberti
"Hi Mike,
I think we've met once or twice - I'm Gerry Smith's daughter, and my partner and I recently retained Scott Loughton to represent us in both the sale of my condo, and the purchase of our new house in Gordon Head.
I'm sure you must know what a gem you have in Scott, but I just wanted to tell you what an utter pleasure it's been having Scott as our realtor. He's been tirelessly helpful and consistently willing to answer any question at any time, large or small. He's been giving & considerate in light of a recent difficult situation (my partner's father passed away just a few days ago) in assisting us in recommending someone to do some work at our new home that we were planning on doing ourselves, however now will be unable to complete due to these circumstances.
Scott was easy to talk to and relate to and seemed to understand very quickly what we were looking for in terms of our new home. He never got impatient or frustrated with us after the 15 - 20+ homes he took us to see and was consistently giving of his own free time to assist us in this search. Scott was also busily pounding the pavement and following up with potential buyers for my condo and was always excellent about keeping me in the loop as to what was happening, and why. Scott immediately inspired a feeling of trust for both Luke and me, and we always felt as though we were in good hands. Scott was wonderful about making what could have been a very stressful situation both easy and fun.
Luke and I will immediately and unhesitatingly recommend Scott to anyone we know of who may be seeking expert and professional realtor services in Victoria. I don't believe we could have received better representation, and I can't imagine how we would have been able to find our dream home without Scott's invaluable expertise, advice, professionalism and terrific attitude.
All the best to you"
Denise Allen
"For the record it has been an absolute pleasure working with you."
Denise Allen
Accurate Effective Bailiffs
Burnaby, BC
Nelson and Heather Attwood
"Scott is an excellent realtor with a deep and valuable knowledge of the industry. He was always available to give us good advice and certainly went the extra mile to help close our sale. We happily, and without any reservation, recommend him as either a selling or purchasing realtor.

Regards,

Nelson and Heather Attwood"
A. Woodbury
Mr. Mike Nugent
DFH Real Estate Ltd.
3914 Shelbourne Street
Victoria, BC
V8P 4J1
Dear Mr. Nugent:
It is the purpose of this letter to provide you with my views on Mr. Scott Loughton, a Realtor with DFH Real Estate Ltd., who assisted us with the sale of my Mother's house in Victoria, BC in the spring of 2012.
As a client, I was impressed with Mr. Loughton who preformed myriad tasks pertinent to the sale of the home in a professional manner. He was attentive, fair, informative, and realistic and certainly knows the business. He also revealed great skill in gently dismantling roadblocks on a couple of occasions and suggested innovative yet sensible approaches to the sale of the home.
Mr. Loughton exhibited exceptional customer service and was always pleasant, helpful, calm and curteous. Those qualities combined with his businesslike manner, knoweldge of the real estate business and house construction and his penchant for using a multi-faceted approach to solving issues that arrise in a sale of a property place him in an exceptional category.
It would be appreciated if you would extend to Scott my appreciation for a job well done.
Your sincerely,
A. Woodbury